Papanui High School
Student voice and bullying prevention as part of Year 12 health studies. Winner: Bullying Prevention Superstar, 2018
On this page:
Year 12 students at Papanui High School in Christchurch focused on bullying as part of their assessment for health studies.
Their work stressed the importance of students as role models and drivers for change, providing a better connection between students on the subject of bullying.
Surveying students
The first task was to conduct an anonymous survey of Year 9 and 10 students on bullying. Responses from around 66% of each year group were gathered to questions on whether they had been bullied, had witnessed bullying, and the types of bullying they had experienced.  Students were also asked what they could do to prevent bullying and what the school could do.
Verbal bullying was the most common type of bullying identified within the Year 10 cohort.
Targeted action
As a class, they Year 12 students decided to raise awareness of and try to reduce verbal bullying. Working collectively, students undertook a range of actions to target verbal bullying.
Liaising with school leaders:
Students approached school leaders to inform them of their intentions. They drafted letter to health teachers, deans and the Principal outlining their proposed course of action
Leading classroom activities:
Students developed presentations, interactive activities and lessons for Year 10 health classes. Each student taught two lessons to all 11 classes of the Year 10 cohort. Year 10 students had new voices to listen to and found it easier to connect with students who shared their experiences. Year 12 students felt a greater sense of ownership of the issue and developed valuable leadership skills.
School-wide campaign: 'Think before you say those hurtful words'
The Year 12 students targeted the behaviour of students who witness bullying, and devised a campaign to challenge Year 10 students to be an up-stander, not a bystander.
They developed an anti-bullying campaign including posters, quotes about bullying in school notices, and interactive activities, and spoke at school assemblies.
Year 10 students were surveyed pre and post the campaign to assess impact. The results indicated that:
9 out of 15 students became more aware of the way they treat people after health class activities
8 out of 24 students said they have stopped saying rude/mean comments to someone's face or behind their back since our health promotion week.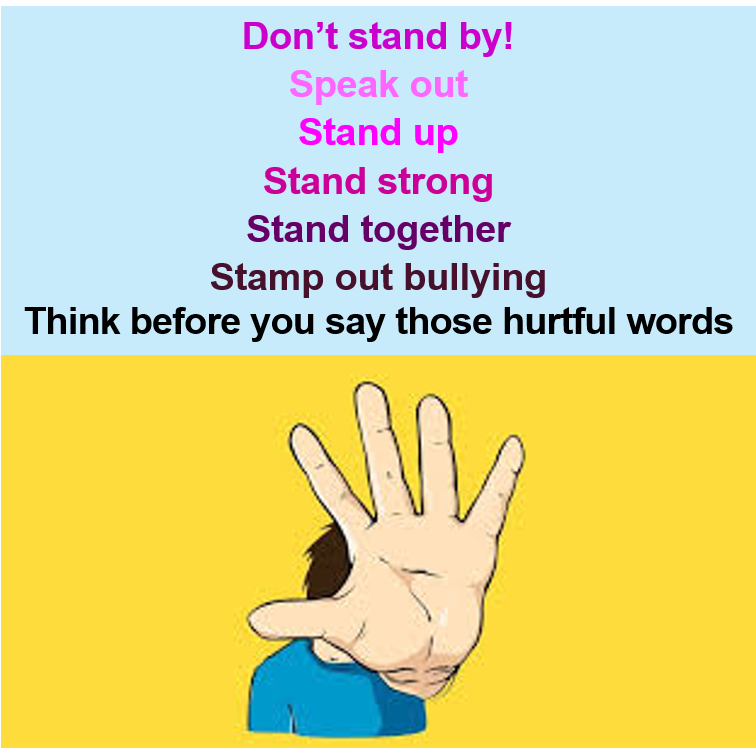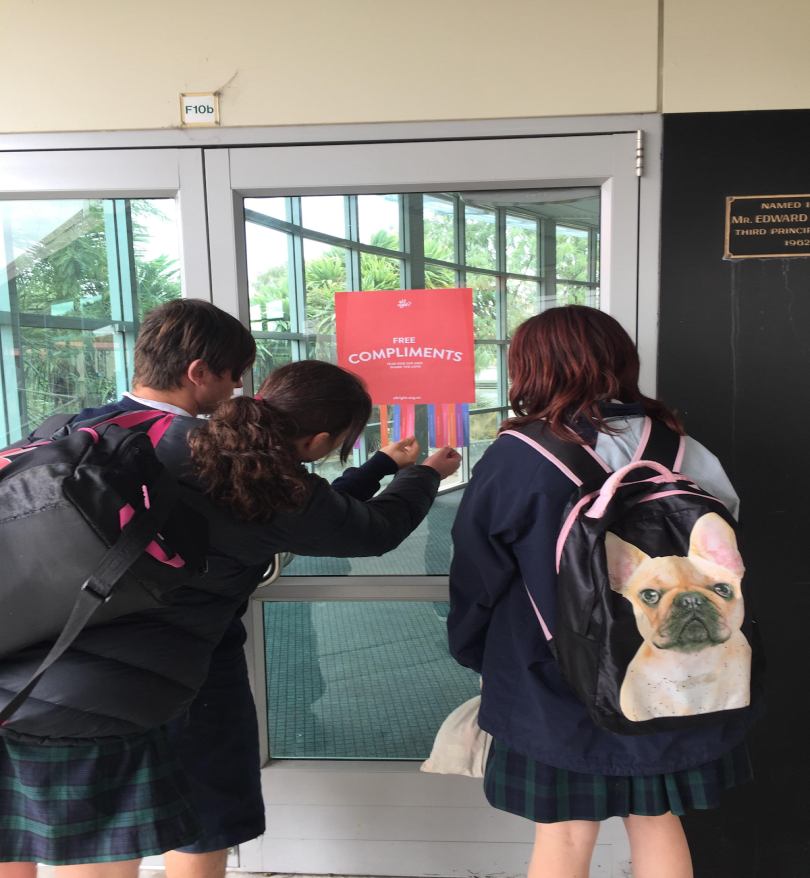 Identifying future actions
As part of the work, Year 12 students identified ways to improve their campaign and further actions to consider.
Target other year groups.
Maintain awareness by delivering further lesson in health classes to reiterate important information, explore the topic in more depth, and focus on strategies for students to deal with bullying.
Keep posters up around the school to remind students to 'think before you say those hurtful words'.
Encourage Year 10 students to take ownership of their actions and support each other more.
More days such as Pink Shirt Day to highlight different types of bullying, e.g. a Red Shirt Day for physical bullying, a Yellow Shirt Day for verbal bullying, with every school in New Zealand taking a stand.
Ways for students to tell teachers anonymously if they have witnessed bullying, e.g. a box in the Deans' area, or an email address.
Contact parents so they can continue teacher their children outside of school.
Contact local MPs and encourage discussion at a national level.